New Jobs Possible For Immigrants and Canada Graduates
Thinking of working in Canada? You might want to read further, as new programs offer diverse opportunities to graduates and immigrants with skills.
As a certified immigration consultant, we want you to know about some new opportunities for which we may be of help. Canada has opened up two new avenues for jobs that they have not be able to fill until now. There are two pathways in which you may qualify for one of these opportunities. They are the following:
Atlantic Canada has initiated these programs as it needs qualified candidates.
What About Language Requirements?
These programs have requirements that are part of the Canadian Language Benchmarks (CLB) national standards. This program measures language proficiency for immigrants who live and work in Canada. A number is given as to your proficiency in English or French.
Some of the jobs under the Atlantic PNP have no language requirements, so an immigrant new to Canada, who is outside the country now, may apply.
What is the Post-Graduation Work Permit program?
This program is open to new graduates who are already living in Canada. It will provide a work permit for at least 17 months. You must have graduated from a Designated Learning Institution (DLI). This program opens the opportunities for permanent residency in Canada through valuable work experience.
Skill level types, according to NOC National Occupational Classification, include the following:
Level B – technical occupations that usually require a college diploma or apprentice training. These include jobs such as as administrative assistants, firefighters, photographers. Other jobs requiring technical knowledge include chefs, electricians and plumbers
Level C – intermediate occupation that usually call for a high school diploma. Examples are truck drivers, travel guides or receptionists. Other jobs might include food and beverage servers and industrial butchers
Language requirements for the Post-Graduation Work Permit Program
What are the language requirements for these jobs? You must have an English CLB with a minimum of 5. It will only be required after 1 year of working, before applying for the Provincial Nominee Program.
What is a Designated Learning Institution (DLI)?
This is a school approved by a territory or province to host international students. You can check through the list here.
What is the Atlantic Provincial Nominee Program (PNP) or the PNP?
There are several NOC classifications where employment is available. Included are immediate employment offers.
NOC Levels A and B
For positions that are under the classification of NOC Level A or Level B, you will need a minimum of 3 to 5 years of experience and at least a Bachelor's Degree. Examples of Level A include doctors, dentists and architects. Applicants must be between the ages of 22 and 55 years old. You must have good English skills, with a CLB of 7 required when you apply. No Labour Market Impact Assessment (LMIA) or confirmation letter is needed.
NOC Levels C and D
You will need 1 to 2 years of experience and a minimum of a high school diploma. Jobs included in Level C are as listed above. Level D includes labour work such as fruit pickers. cleaning staff or oil field workers; on-the-job training may be involved. You will need an intermediate level of English, with a CLB of 4 required. Applicants must be 22 to 55 years old.
Offers of Immediate Employment For Outside-Canada Immigrants
If you are thinking of migrating to Canada, you can find a job before you arrive. There is a need for certain workers that have not been filled previously. These jobs include the following:
Halal Butchers
With location in Orangeville, Ontario, these jobs have no language, age or education requirements. However, 2 to 3 years of experience is required.
Tile Setters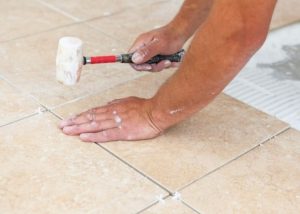 These positions require 2 to 5 years of building experience in a residential or commercial setting. Salary is an appealing number, and there are no language, education or age requirements.
Baker
Location is in Mississauga, Ontario. Experience of 1- 2 years in a commercial bakery is required. You should be able to communicate in English. There are no education or age requirements for this position.
Fish Plant Workers
Located in New Brunswick, a language requirement of CLB 5 is required. You must have 1 to 2 years of experience, and a high school diploma, at minimum, is required.
Construction Labourers
The language requirement here is CLB 5. The minimum schooling is a high school diploma. You must have 1 to 2 years of experience and be between 22 and 55 years old.
Nurses (Homecare Aids)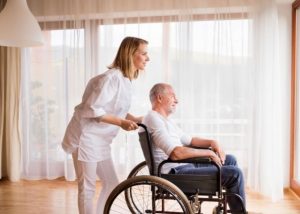 Locations are the following:
You'll need 2 years of experience and have language ability in English or French at the CLB 5 level. A nursing degree is a requirement. You will have a 2-year contract. There is no age requirement.
If you are living in Canada already, you can apply for this position immediately.
Cook – Mediterranean and Afghani Food
The location for this position is in Mississauga, Ontario. You need 2 to 5 years of experience, but there are no language, age limit or education requirements.
Canada Needs You
Attracting skilled workers is vital to the growth of Canada. The Atlantic program was first introduced in 2017 with the goal of welcoming more than 7,000 newcomers and their families to the region of Atlantic, Canada. International graduates are also welcome, as this temporary program has become permanent.
Find out more about the two programs by contacting us or you can send us your resume to info@cshimmigration.com. We have the information that you need and can help you prepare the documents through our notary public services. Whether you are already studying in Canada, are a graduate of a Canadian university or are thinking of migrating to Canada for the Atlantic PNP program, we can help you. Our trained team has the knowledge and experience to help make your dream of life in Canada a reality.
Update: More jobs added, read our new article