About the New Immigration Policies For Permanent Residency
Are you an international graduate or essential worker? Did you know that, according to 2021 statistics, immigrants who previously held a work permit often report higher wages one year after becoming permanent residents?
In fact, there is good news, as the Minister of Immigration, Refugees and Citizenship, the Honourable Marco Mendocino, has announced a new and innovative pathway for becoming a permanent resident of Canada, for those already here. The program becomes effective on May 6, 2021.
While making an active contribution to the economic growth of the country, the new policies will grant a permanent status to those who are already here and are helping to build the economy of the future. The government feels that people like you are helping to speed up economic recovery with abundant skills and experience. Immigrants from other countries who become permanent residents of Canada are essential to the growth of our country.
The policies will apply to workers in 40 occupations related to healthcare. Additionally 95 other essential jobs, such as in food production and distribution and care giving, will be included. We are a certified immigration consultant and would like to give you some answers to your questions regarding this new policy on immigration.
Some Reasons For the New Policy
Without more newcomers, Canada's future generations will end up paying more for the services that the country needs. In the year 1971, there were 6.6 people of working age for each senior. Today, that number has dwindled to 3. And in the future, by 2035, that number will amount to only 2. For this reason, newcomers will be needed to help pay for the important services that the country provides. Family immigration in Canada will also be affected by the new policy.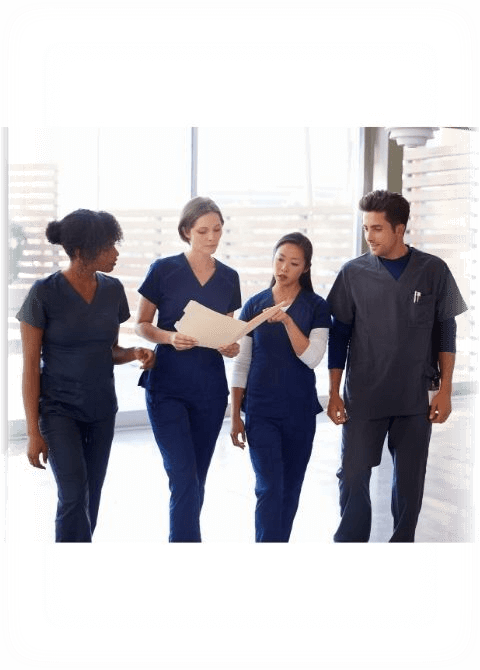 What is Needed to be Eligible?
Some of the eligibility requirements include the following:
Healthcare profession or essential occupation – one year work experience
International graduates – completion of a post-secondary program within the last 4 years
Other Necessary Occupations Affected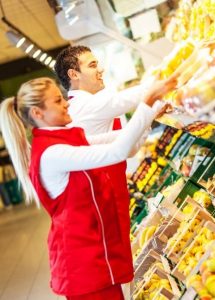 From sales support occupations to the construction trades and other material handlers, the list of qualifying occupations is extensive. Included are the following:
Service station attendants
Cashiers
Store and shelf stockers, clerks and fillers of orders
Other sales-related occupations
Within the construction industry, contractors and supervisors in the machining, metal forming, shaping and erecting trades and related occupations as well as those in the electrical trades and telecommunications are included. Pipefitters, sheet metal workers, tool and die makers, welders and electricians are also on the list. In addition to these occupations, there are many others in the construction industry.
Transport and heavy equipment operation is also on the list. From bus drivers to taxi and limousine drivers and delivery drivers, the list features an array of occupations in delivery, driving and equipment maintenance. Railway and public works labourers are also listed as qualifying occupations.
Landscaping and natural resource workers are also listed. Those working with the harvest as well as the landscape are accepted occupations. Mine labourers, oil and gas drilling, logging, aquaculture and more are represented on the eligibility list.
Mail and postal workers are eligible as well as salespersons, janitors, caretakers, specialized cleaners, fishing vessel deckhands, greenhouse workers, hunters and more are eligible. If you work in food and beverage processing, you are also listed.
For teachers, French and French Immersion Secondary school teachers as well as those who teach elementary school (language of instruction must be French) will qualify.
A complete list of occupations is found online.
What Are Some of the Eligible Occupations Related to Healthcare?
You can read about the health related occupations here as well as other occupations.
Some of the health care occupations include:
Specialist physicians
Nursing co-ordinators and supervisors
Registered nurses and registered psychiatric nurses
General practitioners and family physicians
Optometrists
Dentists
Chiropractors
Veterinarians, veterinary technicians and animal health technologists have been excluded from the list.
Others include the following: Allied primary health practitioners; Other professional occupations in health diagnosing and treating; Dietitians and nutritionists; Audiologists and speech-language pathologists; Pharmacists; Physiotherapists; Occupational therapists; other professional occupations in therapy and assessment; Medical laboratory technologists; Medical laboratory technicians and pathologists' assistants and more.
Family, marriage and other related counsellors; social and community service workers; health policy researchers, consultants and program officers; and home support workers, housekeepers and related occupations are also on the list.
How Many Will Be Accepted?
Over 90,000 workers and graduates will be accepted within this program. The following are the breakdown of the streams:
Temporary workers in health care – 20,000 applications
Temporary workers in other selected essential occupations – 30,000 applications
International students who graduated from a Canadian institution – 40,000 applications
This becomes effective beginning on May 6th of 2021. Added to these numbers, 3 more streams, having no intake caps, have also been launched for French-speaking or bilingual candidates.
What Are the Language Requirements?
Immigration is essential to the vitality of the French-speaking communities across Canada. For this reason, these policies include dedicated spaces for French-speaking or bilingual candidates. There will be no limits on applications for bilingual or French-speaking.
Graduates and workers must have the following:
Have proficiency in one of Canada's official languages
Must be present, authorized to work and working in Canada when they apply
Families will also be affected by this policy change.
Conditions for Family Members
Family members will be eligible for permanent residency if they are in Canada, have been listed as a family member by the primary applicant, they meet the qualifications of "family member," and a determination by a public officer is made that the primary applicant meets the necessary conditions to apply.
When Does this New Policy Begin and End?
The starting date for the new program is May 6, 2021. It will end on November 5, 2021 or once the intake limit is reached for each stream. These are the limits:
Stream A – maximum of 20,000
Stream B – maximum of 30,000
Stream A are the healthcare-related occupations and Stream B are the other occupations that have been listed.
How about the fees? The applicable fees for the application for permanent residency must be paid at the time when the application is submitted.
What About Citizenship?
Once you have become a permanent resident, you will be thinking about becoming a citizen of Canada. There is a Canadian citizenship residency calculator to help you, when you have been here for some time and become ready for citizenship.
You can use an online physical presence calculator form to find out if you have been physically present in Canada long enough to be eligible for citizenship. If you have, the calculator will tell you if you are eligible to apply. If you have not, it will tell when you can apply.
Two years are at the minimum amount of time as a permanent resident before you can become a citizen. The physical presence test calculator can be of help in learning more about your eligibility for citizenship.
You must physically present in Canada for at least 1,095 days in the five years immediately before your application. Each day you were physically present in Canada, after you became a permanent resident, counts as one day, so the quicker you become a permanent resident, the closer you become to being a citizen of Canada.
Have More Questions or Need Help?
You now have a basic understanding of the new immigration policies. You may still have questions or need help with submitting your application.
We can help you with your application and necessary information. As immigration consultants, our job is to make your permanent residency and citizenship in Canada easier and understandable. We offer assistance with your life in a province; whether its the Saskatchewan nominee program or other program, Canada Safe Haven Immigration Consulting is here to help you. Contact us.