British Columbia and Its Charms
Are you familiar with British Columbia, Canada? Beautiful scenery and outdoor adventure beckon to those who are just exploring how to move to Canada or live here already as well as those who want a vacation that is memorable. With an economy that is growing and jobs available, the lure of the Rocky Mountains and the Pacific Ocean is part of this expansive western province.
There are opportunities for work as well as adventures to be enjoyed. We want to help you learn more about this exciting province. French speaking immigrants are welcome here, and there are services to help you learn more about the province. Diversity is present; in 2016, the five largest groups, according to ethnic origin included:
Europeans
East Asians
South Asians
Aboriginals
Southeast Asians
Major Cities
The major cities in British Columbia (B.C.) are Vancouver and Victoria; Here are some facts about the two cities: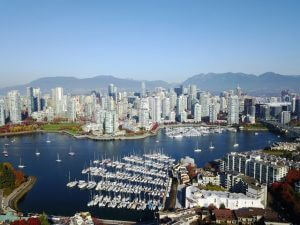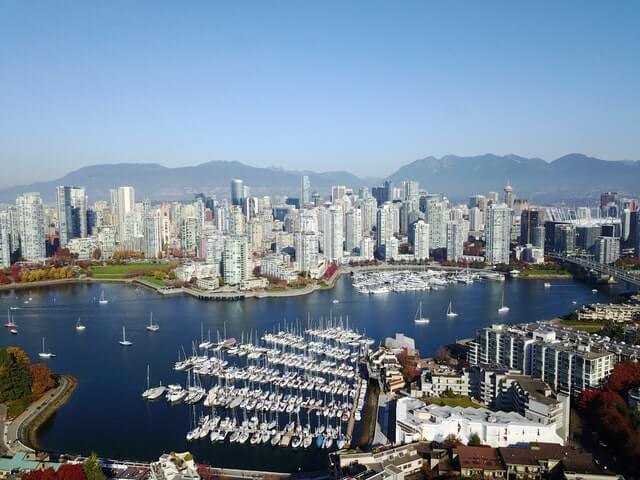 Vancouver is a west coast seaport which bustles with energy. It is very ethnically diverse and has a vibrant art, theatre and music scene. You'll be able to visit the Vancouver Art Gallery to see work by regional artists and the Museum of Anthropology to learn about the First Nations, the indigenous people of Canada. A scenic city, a number of movies have been filmed in Vancouver. Some popular areas to visit include the following:
Chinatown
Coal Harbour
Gastown
Davie Village
Granville Island
and many others
Victoria is the capital of British Columbia and is located on the southern side of Vancouver Island. With beautiful Victorian architecture, the city is often a getaway from the hustle and bustle of Vancouver. A ferry can take you there, and walking is the main way to get around. Shopping, pubs, restaurants and museums are all part of Victoria. Butchart Gardens is a National Historic Site.
Working in B.C.
With a high standard of living as well as a diverse population, B.C offers a great place to work, study or to live and for businesses to thrive and grow. Many of the B.C. employers offer extended benefit plans, including full medical and dental coverage options. However, education, experience and occupation will all determine your income.
Strong future job opportunities include:
Green technology and digital media as well as life sciences
Natural resources
Service industries, including high-tech, health care and retail
As a global center for teaching, research and learning, The University of British Columbia has been rated as one of the top 20 universities in the world. Challenging the status quo and embracing innovation, students and faculty are at the forefront of discovering while thinking and engaging. If you are considering exploring your highest potential, this might be a good choice.
Outdoor Life
In addition to all this, British Columbia also offers a host of fun outdoor things to do. With an amazing assortment of outdoor parks and protected areas, families will enjoy living in B.C. and exploring its nature.
Fascinated by British Colombia? If you want to know more about Canada immigration and making B.C. your home, contact us.