Express Entry: Your Key To Staying In or Coming To Canada
Are you a skilled immigrant? You may be eligible for the Express Entry program that is offered to skilled and qualified immigrants into Canada. Its purpose is to fill jobs where there is a lack of skilled Canadian workers. The long term growth and economic well being of Canada are part of this program's consideration. Provinces and territories as well as employers may select immigrants from the Job Bank.
This year has seen many more Express Entry invitations by IRCC than last year, so your chances are even better. Moreover, Express Entry into the county is a program with eligibility requirements for three types of workers.
Before you apply, it would be wise to make sure your communication skills are at a level that will make being in Canada a great opportunity. Whether your speak English or French, you will want to communicate well.
The express entry program makes it easy to apply. Express Entry is a good option, especially if you have been studying here and wish to remain and become a permanent resident. Although you will be asked in your application where you will live, you do not have to settle in that province. Be aware that Quebec has its own requirements for the skilled worker program.
Eligibility
You'll need to answer a few questions to see if you meet the minimum requirements. The three economic programs include the following:
Federal Skilled Worker Program
Federal Skilled Trades Program
Canadian Experience Class
Federal Skilled Worker (Express Entry)
To meet the Federal Skilled Worker Program, you must pass the questions with a minimum of 67 points. You will need one year continuous work in your primary occupation. It can be within the last 10 years and a combination of part-time, full-time or more than one job.
There is a language ability requirement. You will need to take tests to prove your ability in English or French. Reading, writing, listening and speaking are required. You will also need to provide proof of funds that show that you and your family can settle here.
Federal Skilled Trades Program (Express Entry)
This program is for those with skilled work experience. You need 2 years of full-time work experience (or an equal amount of part-time work experience) in a skilled trade within the 5 years before you apply. There are language requirements for reading, writing, listening and speaking.
What are the occupations of skilled trades?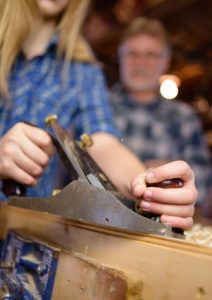 Some of the groups for the skilled trades program include the maintenance and equipment operation trades; industrial, electrical and construction trades; supervisors and technical jobs in natural resources, agriculture and related production; processing, manufacturing and utilities supervisors and central control operators; chefs and cooks and butchers and bakers. They are all listed under the National Occupation Classification (NOC) program.
There are no educational requirements for the Federal Skilled Trades Program. However, there are language requirements, and you will have to take an approved test for reading, writing, listening and speaking.
Canadian Experience Class (Express Entry)
This program is for skilled workers who have experience working in Canada. They want to become permanent citizens. You must have at least 1 year of skilled work experience in Canada, in the last 3 years before you apply. This can be met in different ways, through full-time work in one job, an equal amount in a part-time job or full time work at more than one job.
Canada has opened up the Canadian Experience Class (CEC) and has invited over 4,000 express entry candidates to apply in 2021. During times of COVID, it has been easier for IRCC to focus on those who are already in the country. Provincial Nominee programs also have a high number of candidates who already live in Canada.
The Province of Quebec
There are different requirements if you are planning on immigration to Quebec. You will first be applying to the Government of Quebec. Quebec has its own rules. They will first grant you a Quebec Selection Certificate if you are accepted as a skilled worker.
If they give you a Quebec Selection Certificate, you must apply to Immigration, Refugees and Citizenship Canada (IRCC) for permanent residence.
You'll Need Certain Documents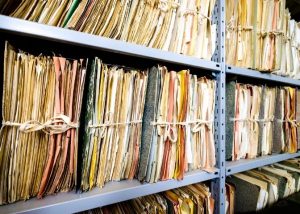 After you submit your initial application, at certain stages along the way, you will need documents. Be sure to check in advance what the documents are that are needed for your particular program.
If you are immigrating to Quebec, your documents may need translation into French. Otherwise, you may need a translation from your country of origin. Choose a translation agency with a good reputation in your home country. You will need the following to present to Canadian officials:
Original document
Certified translation
Name and contact information of the translation agency
How Long Does Express Entry Take?
It may take as little as six months. If you are not invited to apply, you name will remain in a pool of candidates.
Becoming a Canadian Resident
Immigration to Canada as well as becoming a permanent resident are exciting steps. Your new country welcomes you and needs your skills. The Express Entry Program makes it easier to enjoy the diversity and opportunity that exists here.
Canada's government has a goal of welcoming 108,500 permanent residents through the Express Entry system in 2021.
Our country is known for its diversity and welcoming atmosphere. It has the eighth largest immigrant population in the world. You'll find a mix of cultures as well as exciting places to go, varied shopping and delightful dining experiences that may be new to you.
If You Have Questions
We are a Canadian certified immigration consultant and can help you with any questions and the process of filling out your application. As a notary public, we can notarize any documents that may be needed when you are closer to residency. We know the immigration process, from permanent residency to citizenship.
Contact us today to learn more about the Express Entry program and immigration for workers with skills. We can help evaluate your chances for applying for the Federally Skilled Worker Program or another program. Canada welcomes you.