The Last 5 Years: Canadian Citizenship Requires Your Presence
Are you waiting to get your Canadian Citizenship ? You've left your home country and have learned the ways of your new Canadian home. You want to remain here and enjoy all that Canada offers. Citizenship means that you will be able to vote, will have access to jobs that are now restricted, may run for office and have all the benefits of travel with a Canadian passport. You may want to become involved in politics or have a say in your town, city or even school board. Moreover, family immigration to Canada becomes easier when you are a citizen.
Becoming a citizen means that, as a permanent resident, you must meet the requirements of being physically present in Canada long enough to satisfy the regulations. We can help you with information on the physical presence requirements. When you are ready to apply for citizenship, you will be well informed, and the process will be smoother. Becoming a citizen will be a proud moment, as well as the fact that it will provide a host of benefits.
What Does Being Physical Present Mean?
In order to be eligible for citizenship, you must have been present, physically, for a certain amount of time. This time is now calculated as 1,095 days in the five years preceding your application. You also need to be a permanent resident for at least two years.
What is the next step?
If you meet the requirement, attach a copy of the physical presence calculator form to your application for citizenship. (You will not need to attach a Calculate Physical Presence form (CIT 0407) if you do this.)
If you do not meet the requirement, you will not be able to apply. You should receive a date from the Canadian citizenship calculator when you can apply. Remember to redo the calculation when you are eligible; this should be done before sending in the application for citizenship. An e-mail address is advised if you want to save this calculation.
Using the Physical Presence Test Calculator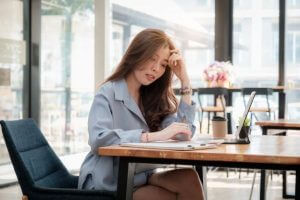 There are several important steps that will be taken as you use the online presence calculator. These include the following:
Enter all of the dates correctly, without errors
List all time that served a sentence in Canada within the last five years
Fill in all the information that is required
List all time that you were out of Canada in the last five years; it may be travel for vacation or your job
The Canadian citizenship residency calculator is only interested the the last five years before the application date. Find your information before you fill out the online physical presence calculator, looking up dates and other information to ensure they are correct.
How Do You Calculate Time in Canada?
Some of the requirements for Canadian Citizenship are as follows:
Only last 5 years considered
Every day before you became a permanent resident counts as one-half day (365 day maximum)
After you became a permanent resident, each day counts as one day
If you served a sentence for an offense in our country, those days will not be counted
Former refugee claimants and PRRA applicants who had study or work permits cannot use their assessment time as counting for physical presence.
Some Benefits Of Being a Citizen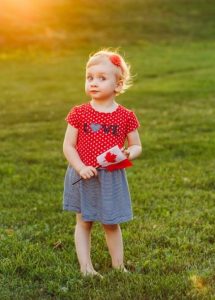 Why should you obtaining Canadian citizenship, once you are eligible? There are many benefits to get your Canadian Citizenship. As mentioned above, you will be able to vote as well as run for office. This means that whether it is a federal, provincial or municipal election, you may vote. You may also become involved in politics and will have a say in a government at the local or city level. You will be part of the future of the nation and will be able to participate fully.
You will no longer need to worry about residency requirements or the fear of being deported. If you need to live abroad for a period of time, you will have that ability.
You may choose to have dual citizenship; this means you do not have to lose your citizenship of your home country. Some countries may not allow this, so do your research. Canada does allow it, however.
As a citizen, you will get a passport. It is renewed less often than your present resident card. When traveling, as a Canadian passport-holder, you will have the benefit of Canadian embassies or consulates if the need arises.
In work-related areas, you will now have less competition for jobs and may compete for jobs that require a high level of security. Canadian government jobs pay well and are the most stable.
What about your children? If your children are born in Canada, they will automatically become citizens when you are one. If your child is born outside of Canada, they may automatically become citizens if one parent is naturalized or born here. Your children will be part of the next generation of Canadians and have abundant opportunities that the country offers.
When it comes to taxes, the law works on residency as opposed to citizenship. If you are a citizen and live outside of Canada, you will not have to pay taxes. If you do live in Canada, it will be your responsibility to pay taxes, including income from worldwide sources.
What is a Foreign Police Certificate?
If you spent 183 days or more that were consecutive, in another country, you will have to provide a police certificate from that country. Learn more about getting this police certificate.
Some Important Information When Applying For Citizenship
One thing not to do when you apply for Canadian citizenship online is lie about anything. A seemingly harmless lie, like saying you live in another town to get faster processing of your application, can backfire. It is considered fraud.
What is Fraud?
False information or misrepresentation on a document, such as a citizenship application, passport, birth or marriage certificatevisa, visa, trade papers or diplomas is considered fraud. Lying to an IRCC (Immigration, Refugees and Citizenship Canada) officer is also fraud and a case of misrepresentation based on Canadian Citizenship act.
What can happen if you are found out to have lied? Your application will be refused. You may not be allowed to enter Canada for at least five years. Moreover, you will have fraud on your permanent record with IRCC. Your status as a permanent resident may be taken away, or you may be charged with a crime. Lastly, you may be removed from Canada.
You can now see why being honest is so important when it comes to applying for citizenship.
In the year 2012, the citizenship of 3,100 were ordered to be revoked for immigration fraud and lying.
You should only be listening to a qualified immigration consultant and those who are members of the Immigration Consultants of Canada Regulatory Council. If you need help with filling out the forms, it is smart to hire a consultant. The process will be easier and go more smoothly.
Take-away about Canadian Citizenship eligibility
With honesty as your guide, you can be proud to become a citizen of Canada and receive the exciting benefits that citizenship offers. Not only the present, but the future of a strong Canada may depend on you and your family as citizens of our country. While you have added benefits now, your family and those who come after you will enjoy a stronger Canada.
Canada is a land made strong by immigrants. Not only known for its natural beauty, our country is recognized for its diversity and welcoming atmosphere. You will be proud to be part of Canada when you become a citizen.
Want to know more about becoming a Canadian citizen? Learn more about the Saskatchewan nominee program and other programs for becoming a permanent resident before citizenship. We are a certified immigration consultant and can answer your questions and help with making your citizenship and permanent residency experience go more smoothly. Contact us to learn more.