As a Permanent Resident, You Can Sponsor Your Family
Did you know that you can help your relatives to work, live and study in Canada? You can sponsor them if you are a permanent resident, a citizen of Canada or a person who is registered in Canada as an Indian, under the Canadian Indian Act. You can find out more at the government family sponsorship website.
You may want to have family nearby when getting adjusted to your new country. There are different options for your help in sponsoring family immigration to Canada. We want to explain the different paths to helping sponsor family; you must be over 18 years of age to do this. Processing times may vary, depending on the type of sponsorship, as well as the fees involved.
Sponsoring Your Spouse, Partner or Dependent Children
You can sponsor your spouse or partner as well as your dependent children to become permanent residents. You must be able to support them financially and be sure that they will not need social assistance from Canada.
What are the fees? For a spouse or partner, the fees range from $1,050. For a child, the fees are from $150.
How long does it take? For the partner or spouse, it may take about 12 months. For a child, it will depend on the country they are coming from.
Sponsoring Your Relatives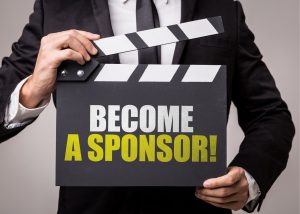 Who cannot sponsor a relative? You may not be a sponsor for a relative if you are a part of the following categories:
Are a prisoner
Have not paid alimony or child support
Have received social assistance
Have declared bankruptcy and are not yet released
Did not pay back an immigration loan or made late payments. Missed payments are also considered
Sponsored a relative in the past, and they were convicted of a crime
If you do not fall into the above category, you may sponsor other relatives to immigrate to Canada within the Family Class category. If you do this, you must be able to support them financially, be able to meet basic needs, both for yourself and your relative and be sure they do not need social assistance. Basic needs include food, shelter and clothing. This support must begin as soon as they arrive.
What are the fees? The fee for a child will start at $150 and for an adult 22 years or older, $1050. The processing time varies by the country from which they come.
Sponsoring Your Adopted Child
When you adopt a child from another country, there are two parts to this sponsorship. First, you will have to do the application for sponsorship and second, an application for permanent residence for the child.
Citizenship for the child will come later; the adoption must be finalized first. The fee for sponsorship of an adopted child is $150. Processing time will vary, according to the country.
Sponsoring Your Parents and Grandparents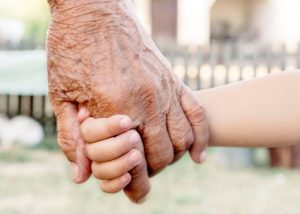 After submitting an interest form, if you are invited to do the application, you can become the sponsor of your grandparents to become permanent residents of Canada. You must be able to support them financially and be sure they do not need assistance from Canada.
The fee for grandparent or parents is $1050. Processing time may be from 20 to 24 months.
There are special programs when newly sponsored immigrants encounter abuse or violence within the family. Read further.
Special Permits In the Case of Family Violence
Things may not always go smoothly when immigrants face the stress of a new life. Know that family violence is not allowed in Canada; you should not be afraid to leave your abuser. If your temporary status has expired, you can get a TRP, a temporary resident permit, which will give you legal immigration status for Canada. Your children can also get this permit.
Be aware that you do not have to testify against the abuser, when you live in Canada, in order to get temporary resident status.
What Happens When a Spouse or Partner is Abusive?
Even as an immigrant to Canada one does not have to be in an abusive relationship. It is not necessary to keep your status. You have rights and freedom in our country. You will not lose your children or be deported.
Status no longer depends on your living with your sponsor. It did in the past, but that requirement has changed. You can also get help if you are the victim of neglect or abuse. Feeling alone may be overwhelming you; this is the time to seek help. There are organizations that can assist you. You may want to turn to neighbors, friends and family. There are also help lines available which can be reached by phone. Additionally, there are online support groups and organizations.
Adjusting To Canada
There may be adjustments for family members who come to Canada, even if you are supporting them financially and taking care of their essential needs. There are agencies, groups, clubs from their former country and abundant services, depending on which province you call home.
Most services are free and can help your family members. With the welcoming atmosphere of Canada, when it comes to immigrants, they will soon feel at home. Language skills are important, so you will want to help them learn the language. There are schools and programs for both English and French.
Language classes in Canada range from basic to advanced, with different types of classes. There are also literacy classes for people who may have trouble reading and writing in their new language. Advanced classes and language that is specific to a job are also taught. English and French are both options; it will depend where you live as to which language is used. Your sponsored family member will first go through an assessment before they begin classes.
Thinking of a family sponsorship? Come and talk to us. As a certified immigration consultant, Canada Safe Haven Immigration Consulting is a friendly and knowledgeable firm that knows the legal aspects of family immigration as well as other programs. We can help you evaluate your chances for sponsorship and assist you in learning more about the Family Class Program. Contact us to for additional information.