Canada Helps Refugees Begin A New Life
Have you been forced to leave your home country because of persecution? Have you seen the horrors of war or have been made to flee? Canada welcomes you and has an abundant array of programs for the refugee, including humanitarian and resettlement programs. As a certified immigration consultant and notary public, we want you to learn more about how Canada may help you, as it welcomes you.
You, as a refugee, are different from the person who immigrates. Canada has a special system for you. An immigrant chooses to settle permanently here, while a refugee is forced to flee their country.
Two Programs Are Available
One government program is the Refugee and Humanitarian Resettlement Program. It is for those who are outside of Canada and need protection.
The other program is for those who are already in Canada. It is the In-Canada Asylum Program and is for those seeking refugee protection while within our country.
The Refugee and Humanitarian Resettlement Program
You may have been living in a refugee camp, having left your home. Sometimes people may be in these camps for years. Now it is time to begin life all over again.
How are refugees identified? The United Nations Refugee Agency (UNHCR) helps to decide who is a person for resettlement. Private sponsors also help in this determination. You cannot apply directly to Canada to be resettled; you must be identified. Often the process takes some time.
What are sponsors?
Sponsors sometimes have agreements with Canada and can help support refugees. The sponsor may work with others in the community to support the refugees.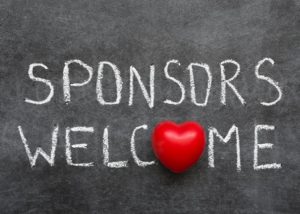 Some of the sponsors who come together for sponsoring include the following:
There is a program to match refugees that have been identified by UNHCR; it is with private sponsors. This program is called the Blended Visa Office-Referred (BVOR) Program.
Refugees are carefully screened before a resettlement case is accepted. Canada want to be sure that there are no is problemss that relate to health, security or criminality. Security partners are involved to get people through this process quickly.
The history of refugee resettlement and sponsorship
In 1976, Canada passed the Immigration Act; it created pathways for the refugee to resettle. In 1979 to 1980, in a response to settlement of Southeast Asian refugees, sponsorship was encouraged.
During this same time, private groups or relatives sponsored 57 percent of Southeast Asian refugees, while the government assisted 43 percent.
In the beginning, sponsors were unknown to the refugees. Later, groups began to name themselves and might have been affiliated with a Catholic, Jewish or Protestant organization. There are more groups now.
In-Canada Asylum Program
This program is for those who are already in Canada.It works to protect people who have a fear, one that is well-founded, of persecution. They may be at risk of torture or cruel or unusual punishment if they were to return to their home country.
Those who have been convicted of a serious crime are not eligible under this program. If they had previous claims, and they were denied, they would not be allowed to be part of the In-Canada Asylum Program.
There is help for new refugees
When a refugee receives protection in Canada or is resettled from overseas, they will begin life here with the help of services. The government works with others to ensure a smoother adjustment to life in Canada for new refugees.
The Resettlement Assistance Program, part of the government of Canada or the Province of Quebec, will give them support for income for up to one year. It is also until the time that they can support themselves. This helps people get settled.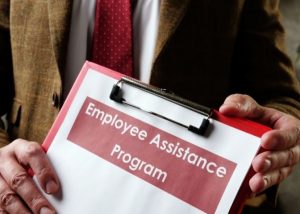 Each province helps to guide the money needed for the refugees for their shelter, food and more. In addition to this, when the refugee gets to Canada, during the first four to six weeks they will receive the following:
Welcome at the airport or port of entry
Help in finding a temporary place to live
Help in finding a permanent place to live
Needs assessment
Information about Canada and getting to know it
Referrals to provincial and federal programs as well as services for settlement
In addition to this, a sponsor might provide emotional and financial support for their sponsored refugees. It might be for the length of their sponsorship period or until the refugee can support themselves.
The Canadian Government also Helps Other Newcomers
Not just for refugees, there is help if you are a newcomer and need help getting settled in Canada. They work with the following to ensure a smoother settlement:
Service provider organizations
Provinces and territories
Other partners
Newcomers get the following:
Help with their needs and links to community services
Help understanding life in Canada with programs such as Canadian Orientation Abroad program for those outside of Canada
Language training in French or English
Search and help finding a job
Help with building interaction with the community network of established immigrants
Access to support services
As a newcomer, you might need the following services:
Finding help with childcare
Using transportation
Finding services for translation and interpretation
Finding resources for people with disabilities
Accessing short term/crisis counseling if needed
Coming to Canada as a refugee is the beginning of a new life. Know that there is support and help when you get here, especially when you are fleeing your home country.
If you are an immigrant and not a refugee and are just making a new life in Canada, there is support for you as well as you adjust to your new home country.
We can help answer your immigration questions, including family immigration to Canada for those who are already here. Contact us to learn about our programs. We can also notarize any documents that need notarization. Welcome to Canada!