Benefits of Citizenship in Canada
Thinking of becoming a citizen of Canada? What are the benefits of Canadian citizenship? There are both advantages and responsibilities that go along with being a citizen. These benefits may help you and your family.
As a permanent resident, you enjoy certain rights. You will retain these rights as well many others as a citizen of Canada. There are many benefits; pride in being a citizen of our country is one of the best benefits. However, there are more than that. We want you to know what they are.
Feeling More Secure
You will no longer fear being deported or meeting the requirements of residency. There will no longer be limits on your stay, if you have the need to live abroad. Citizens may not be deported in the event that they commit a crime, which we hope you will not do.
Traveling Abroad
No longer needing to renew your Permanent Residency Card, you not have to spend that fee and wait until your application is processed. If you travel frequently, this is a great benefit. Processing of passports in Canada takes about 10 to 20 days and costs $120.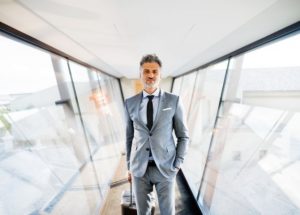 A Canadian passport, one of top 10 passports in the world, allows you consular support as well as no need for a visa with arrival in more than 168 countries. There are more than 270 Canadian consular and diplomatic offices throughout the world; they can help you, if needed, when you travel travel abroad.
Participating in Creating a Greater Canada
You can help shape the future of Canada by being a citizen. You'll get to vote or run for public office. Running for office and participating in politics can have a direct influence on the policies of your local, province or country government.
You'll be able to help with law and order in Canada. As a citizen, you will be eligible to serve on a jury in a court case.
Clearing for High Security Jobs
Applying for more secure jobs, such as with a government agency, is possible once you have citizenship. Government jobs are among the most well-paying jobs and offer stability. You will also be able to compete for jobs that require the highest security-levels clearance.
Giving the Gift of Citizenship to Your Kids
Your children will automatically become citizens of Canada, whether born here or abroad. They will not need to go through all the steps that you went through, when you decided to make Canada your home.
As part of the next generation of Canadians, they will be able to benefit from all that our country has to offer. They will also have a part in shaping the future of Canada.
Dual citizenship may be possible if you don't want to lose your citizenship in your home country. You should check the policy with your former country to learn more about this. As a citizen of Canada, you will have all the benefits of your permanent residency plus more.
What are the Responsibilities of Citizenship?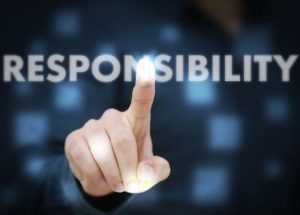 You will gain rights with your citizenship in Canada. Along with these rights come responsibility, which applies to all citizens.
As a Canadian citizen, you must obey the laws of the country as the first step. Additionally, you must take care of yourself and your family. This means contributing to Canada's prosperity through having a job and working hard through your abilities.
A citizen can serve on a jury and help ensure the justice system's integrity. You will have rights to participate in local, provincial and federal elections. Your responsibilities may include volunteering and helping others in the community.
As a Canadian citizen, you can help protect Canada's heritage and the environment. This includes the natural, architectural and cultural heritage. These must be preserved for future generations, and you can help.
The Basic Requirements for Citizenship
These are just the the basics; find out more at IRCC.
You must be over 18 years of age
You must have filed and paid income tax for 3 years prior to applying
You must have proof that you have adequate knowledge of English and/or French
You must take a test
You must have lived in Canada as a permanent resident for at least 3 years or 1,095 days in the last 5 years prior to your application.
An online physical presence calculator can help you determine your time as a permanent resident.
Using the Physical Presence Test Calculator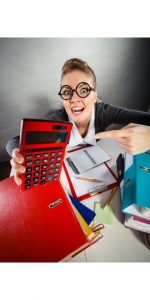 If you are wondering if you have lived here long enough to apply for citizenship, the Canadian citizenship residency calculator can help. Because you have to have been present in Canada for at least 1,095, this may help you in your determination.
You will not be able to meet the physical presence requirement without a minimum of two years as a permanent resident. If you served a prison sentence, were paroled or were on probation, this time will not count as part of the requirement, except in some cases.
You should declare time spent in Canada as a temporary resident or protected person on the physical presence calculator form. This will help in the counting of days when you were physically present in our country.
Be Honest When Apply For Citizenship
Make sure that all your answers are honest. Lying about anything on your application for citizenship is considered fraud. When false or altered documents are represented, it might call for an investigation.
Your application may be declined or your citizenship may be revoked, so you do not want to be involved in immigration fraud. If you are not sure about something, get help from the government or an immigration consultant that has certification.
Enjoying the Benefits
You now know some of the diverse benefits of being a citizen of Canada. Ready to apply for citizenship? Do you have questions? We are a certified immigration consultant and notary public and can help with with your application. Our knowledgeable team can answer your questions and aid you in your path to become a citizen of Canada. Contact us to learn more.