Some Things For the New Canadian To Do
What are some of the first things to do when you arrive in Canada? You may be wondering how to start your life in Canada, especially during the first week. After months of planning, you have finally arrived in your new home. Besides unpacking boxes or meeting new roommates, there are some things that you can begin to do, as a new immigrant and permanent resident.
As a certified immigration consultant, we want to welcome you to Canada and make your adjustment go smoothly. You may do some of these in your first week here; they are the essentials.
Get Your Permanent Resident Card
You will need this to prove you are a permanent resident if you plan on traveling outside of Canada. You can go online to apply for a permanent resident card, see your status or get a travel document.
Get a SIN Number
What does SIN stand for? It is your Social Insurance Number, a nine-digit number that you will need when it comes time to work in Canada. It is similar to a needed number in other countries, such as the National Insurance Number in the UK, the PPS number in Ireland and the Tax File Number in Australia. Those in Canada on temporary work permits will have numbers that start with a "9."
Go to the nearest Service Canada office to apply for your SIN. It should take approximately 30 minutes, if there are no long lines. If you are here on a work or study permit, bring that information with you. Permanent residents will need to show a permanent resident card.
You cannot legally work in Canada without a SIN number. This number will also be used when it comes time to pay your taxes or access government programs and benefits, such as the Canada Pension Plan (CPP) or Employment Insurance (EI).
Open a Bank Account
You'll need to pay bills and may be making debit card payments. Having this type of card will help you avoid trips to the bank and the cost of withdrawals at a machine. Banks will most likely have monthly fees; they may be higher than in your precious country. The average Canadian spends approximately $220 per year in fees for their chequing account.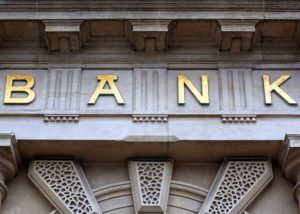 Your bank may have a program for newcomers. Banks in Canada include the following:
CIBC
Royal Bank Of Canada (RBC)
HSBC Canada
Scotiabank
Bank of Montreal (BMO)
National Bank of Canada
Your specific needs and location may determine which bank you choose.
Find a Local Cell Phone Plan
You may want to call home to let them know you arrived safely in Canada. Or maybe you'll post photos of your new home in the first few days.
A local plan will make it easier when finding your way around, using the Google Maps app. You do not want to have a large bill from costly roaming plans from your original home provider.
Charges may add up, even with local service. Features such as caller ID and the receiving of local calls may add charges. Be aware that the term "mobile phone" and "cell phone" are different terms for the same thing. Costs for cell phone usage in Canada are higher than in many other countries, so be prepared. This guide may be of help.
Begin Searching For an Apartment
What does rent in Canada include? It does not include furniture, unless the apartment is advertised as "furnished." The following may be included:
Carpeting
Laundry that is coin-operated
Refrigerator and stove
Closets
Hot water and heating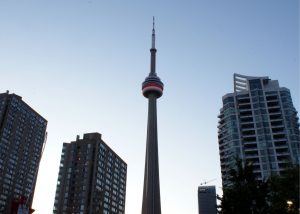 Your hope is for a flexible landlord, who will consider you, a new immigrant without a local renting history. Applicants who can provide local references or credit history may get preference when considered for an apartment. However, there are some landlords who will work with you while taking into consideration your newly-arrived immigrant status.
Some of the places to look include the following:
Craigslist
Kijiji
Padmapper
Although some listings might be out-of-date, these sites may be a good place to start. City guides may help you find the right neighborhood in the city you call home.
Rental scams happen. Remember to protect yourself from fraud when visiting apartment listings. If it sounds too good to be true, it probably isn't. Rental scams may be happening in Canada as well as other countries.
You must view the property in person, sign a rental agreement and do not send money to strangers. Read further about recent rental scams and ways to protect yourself.
You may want to take advantage of newcomer services near you; they may help you find housing as well as provide other services.
Find Newcomer Services
There are professional services available to help you in your new home. They can help you look for a job, get a language assessment or register for classes in English or French, find a place to live, sign up your kids for school and help you learn more about the services available in your community.
Friends In Your City
Get to know some of the people who make up your neighbors in your city. Meeting new people can make you feel more at home while expanding your network. There are Facebook groups and other groups to join, where you can say hello and feel welcome.
Good friends and acquaintances will make Canada feel welcoming, as you learn more about the city and your new home.
Explore Your New City
In your first week, set some time aside for discovering the sites and beauty of your new home. Take a breather in a park, visit a museum or do something you've dreamed of. Traveling to Canada has probably been exhausting, so take a moment to reward yourself with a bit of relaxation in your new surroundings.
Before you know it, you'll be making use of the Canadian citizenship residency calculator to determine if you are ready to become a citizen. When the time comes, we can help you as well as give you more information regarding family immigration to Canada and other programs. Contact us to learn more.