You May Be Eligible For a Super Visa
Living outside of Canada but have children or grandchildren here? You need to know about the super visa. If you have family here and are the parent or grandparent of a permanent resident or a citizen of Canada, you may be eligible to stay here for up to two years. This type of visa allows you to come and go for a period of up to 10 years, which means you can go back to your home and come again to Canada.
If your children or grandchildren have moved to Canada and you miss them, this may be the ideal way to see family and spend time with them again. You will be able to travel around Canada and see its beauty as well. Enjoying their new country with your children or grandchildren will make your visit special. You may be thinking of future family immigration to Canada and the super visa will give you a chance to learn more about the country, while visiting your children or grandchildren.
How Does the Super Visa Differ From a Multiple Entry Visa?
Visitors to Canada with a regular visa may visit for up to 6 months. If they wish to stay longer, they must file for an extension and pay a fee again.
With the Super Visa, you will be able to stay up to 2 years, if you are a parent or grandparent. There will be no need to renew your visa. Moreover, you'll be able to come and go back home and to Canada again for a period of up to 10 years; this is a multiple entry visa. Otherwise the period for this type of travel would only be 6 months.
You may want to find out if you can apply for the Super Visa.
Who is Eligible For the Parent and Grandparent Super Visa?
First of all, your children or dependents are not eligible for a super visa. They may still apply to visit Canada with a visa for up to 6 months. To do this, they will need the right travel documents. Required for their visa may be certain documents.
To be eligible for the super via you must be the grandparents or parents of a Canadian permanent resident or citizen. You must also be living outside of Canada. You will need the following:
Signed letter from your child or grandchild inviting you, with a promise of financial support while visiting and a list of people in the household
Medical insurance from an insurance company from Canada; it must be valid for at least a year from your entry; you must have at least $100,000 coverage and have proof that the insurance has been paid for. (Quotes are not acceptable.)
You must also be allowed to enter Canada, will need to take an immigration medical exam and meet other certain conditions. Dependents cannot be included on your application.
What Are the Proof of Funds?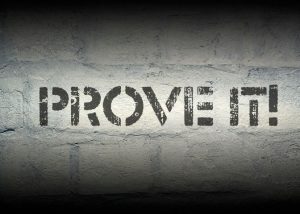 Your Canada family must prove that their household will be meeting the minimum necessary income. Certain documents may be used to show this. These include the following:
Pay stubs
Bank statements
Notice of Assessment (NOA) or T4/T1 for the most recent tax year
Employment Insurance stubs
Employment letter including salary and date of hiring
To ensure that parents and grandparents are able to be comfortable while visiting, these financial requirements have been put in place. Canada also wants to be sure of certain things when you come here with a super visa. You must truly be a visitor and will leave by choice when your visit ends. Considered will be the following as well:
The ties you have to your home country
The reason for your visit
Your family and finances
The economic stability and political environment of your home country
Can Another Family Member or My Friend Apply to Visit Canada?
You may want to travel with another person, even though you have a super visa. How can they come to Canada, if they are not eligible for the super visa? They may be eligible for a visitor visa.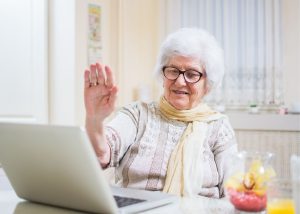 They must be applying from outside of Canada before the travel begins. What they will need will depend on the following:
Type of travel document they have
Country that issued their travel document
Their nationality
The way they will be traveling to Canada
Bringing other family members or friends along with you on your visit may make the visit to Canada even more special and enjoyable. However, remember that if they are not on a super visa, they will have different time limits. They may only be able to stay 6 months, so it would be wise to know this before you come to Canada.
Can the PGP Program Help You Become a Permanent Resident?
The PGP Program stands for Parents and Grandparents Program (PGP); your children who are permanent residents or citizens of Canada may submit interest to sponsor you for permanent residency. Since the program receives more interest than it it able to accept, they hold a lottery.
The IRCC will be looking to hold a lottery to select candidates to apply. There are a limited amount of spaces. In 2021, Canada may issue up to 40,000 invitations. They make sure that all duplicates have been removed. Since it is an equal opportunity program, they hold a lottery for applications.
Once their application showing interest is chosen, the Canadian citizen or resident will have 60 days to complete their application. There are certain requirements for the PCP program, including income requirements.
When you have visited Canada with a super visa, it is good to know that there may be a step after this to make Canada your permanent home. Your family may welcome you, and you will be welcome here.
If you need help with the Super Visa or other visa, we are here to help you and answer your questions. As a certified immigration consultant, we know the legalities of immigration and citizenship. Our friendly knowledgeable staff can smooth your path to visiting as well as immigrating to Canada. Contact us to learn more.