More About DLIs and Study in Canada
Thinking of studying in Canada? Heard the term DLI and wonder what it means? We, as a certified immigration consultant, would like to explain what this means in terms of being a student in Canada. Our country is diverse and multicultural and welcomes international students. You may even find friends from your home country at your chosen school.
What is a DLI?
The term stands for a Designated Learning Institution. It is used to show that a learning institution has received approval by the government of a province or territory. The school has been approved to host international students. In addition to a great number of colleges and technical schools, all primary and secondary schools in the country are DLIs.
How Can You Find Out If Your Chosen School is a DLI?
First you will need to choose, from a list, the province or territory where your school is located. Then type in the keywords, which can be the name of the school or city. You will then find a DLI number for your chosen school. Write this number on your study permit application. It will go in the section called "details of intended study in Canada."
Here is an example: Let's say you want to study in Ontario at the Toronto Academy of Learning Career and Business College. You might see several listings, but you'll be choosing the Toronto campus location. Enter the number "O139832935932" on your application.
DLIs and approved readiness plan
Recently, some DLIs have been able to reopen to international students who are presently living outside the country. Before you travel to our country, be sure that your DLI has approval with a readiness plan for COVID-19. There is a list of these approved schools. The province or territory must have a readiness plan or their DLIs will not be approved.
If your school is not on this list, you may not travel to Canada to study at the present time. The list is updated as the province becomes open to international students. You should check back again.
What Happens If Your School Loses Its Designation As a DLI?
If, after you receive your study permit, the school loses its designation, what should you do? You can keep studying until your permit reaches its expiration. When it comes time to renew your study permit, it must be at a school that is a DLI.
Post Graduation: Work Permits
Will you be eligible to work after your have graduated? Know that not all of the institutions that have the DLI name will enable you to be eligible for the Post-Graduation Work Permit Program..
As a Student, Can You Work On Campus?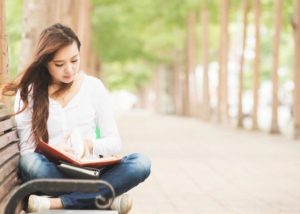 You may want to earn money for some of your expenses while studying in Canada. It is possible to work here, and there are a variety of businesses and organizations on campus that qualify as places to work.
You can begin working on the campus after you begin your studies but not before. Your permit must allow you to work on or off campus. You must have a valid study permit and are a full time student at a college or university or at a private degree-granting school. You must also have a SIN (Social Insurance Number.)
When your study permit expires, you may no longer work on campus. You must stop working if you no longer go to school full-time. An authorized leave from your studies will also prevent you from working on or off-campus. If you are in the process of switching schools, work will not be allowed.
What does it mean to work "on-campus?"
This means all the buildings on the campus of your school. In most cases, you may only work at the campus where you are studying, even when the school has several campuses. An exception is that you may work off-campus if it is with a library, hospital or research facility that is associated with your school.
Some of the employers that are located on campus include the following:
A faculty member
The school
A student organization
A private business
Yourself (run a business located on campus)
A private contractor that services the school
What Are Some Reasons to Study in Canada For International Students?
Many people dream of studying abroad. Canada, in fact, is one of the top locations for international students who wish to gain an education in another country. It is known throughout the world as a top destination when it comes to study for an international student.
Quality education and affordable fees
With a wide range of programs available, there were 26 top universities from Canada in the QS World University Rankings for 2021. One can choose from programs and disciplines such as microbiology, engineering, environmental science, telecommunications, agriculture and much more. Fees are affordable, an important consideration for many International students wishing to study abroad.
High standard of living
If you come from a developing country, the chance to study in Canada will put you in a lifestyle experience that will be most attractive. The country has a higher standard of living than most other countries across the globe.
It is also less expensive to live here, especially when you compare it to other English-speaking countries. Comfort and a bit of luxury is affordable here.
A job after graduation
There are many jobs available for international students after they graduate. Many companies offer well-paying jobs to graduates. Moreover, the Post-Graduate Work Permit (PGWP) permits international students stay in Canada; they may work for up to three years after their studies finish.
After that, Permanent Residency might be an option. You can continue to live and work in Canada. Your work experience will be a consideration.
There are many other reasons to chose Canada as your study destination. The Government of Canada makes it easy to chose a DLI, as mentioned above.
Questions?
As an immigration consultant and a notary public, we can answer your questions about study in Canada. Contact us to learn more. We can also provide answers to questions about family immigration to Canada. Begin the path to studying in friendly Canada and possibly calling it your home in the future.