Quebec Wants Workers in AI, Information Technology and Visual Effects
Parlez vous Francais? Are you somewhat of a "geek"? Technology is important to the growth of Quebec. Workers are needed as the growth of this sector continues. There are many jobs that are in demand in these fields. In fact, Quebec estimates that 10,000 positions need to be filled in the information and communications technology sector. It wants to encourage workers to enter this sector and has a need for those with experience.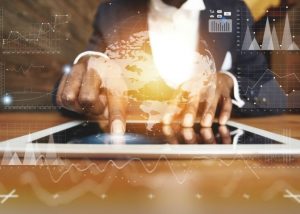 The province of Quebec has a recent pilot program that welcomes those with a technology background, experience in information technology, artificial intelligence and visual effects. If you are a foreign worker or a graduate of a Quebec artificial intelligence program, this province wants you. They are also actively seeking foreign workers in visual effects and information technology as a result of the growth in communications.
This is part of a pilot program that took effect on April of 2021 and will continue until January 1, 2026. As a certified immigration consultant, Canada Safe Haven Immigration Consulting wants to help you learn more about these opportunities.
Do You Need to Know French?
Since French is the official language of Quebec, as written in the Charter or the French Language, it is spoken in work situations, in business and commerce, for instruction and in everyday life. You will be using the French language daily as you navigate living in Quebec. It will help to integrate you into the culture and business of this province.
You may study French while abroad, if you think you want to immigrate permanently. You may resister for a course in your country at a language school that is a partner of the Quebec government. With a Quebec Selection or Acceptance Certificate (CSQ or CAQ), you may also improve your knowledge of the language by taking an online course before entering the province. This course is free.
The Process
If you meet the qualifications, the next step is to submit an application for permanent selection. You will need to have accepted a job in the artificial intelligence, information technology or visual effects sector. If submitting an application under the Francophone profile, you will need to be proficient in spoken French.
How Many Will Be Accepted?
This pilot program has an allowance of selected 550 people and their families. This number is made up of 275 Quebec graduates and temporary workers in the artificial intelligence sector. The remaining 275 workers will be in the visual effects and information technology sectors.
Interested the Regular Skilled Worker Program?
If your experience is not in the field of AI, Information Technology or Visual Effects, there is another program to immigrate to Canada. It is the Regular Skilled Worker Program (RSWP) and is for skilled immigrants to our country who want to remain permanently and work.
You must first complete an expression of interest for immigration to Quebec. Factors considered are language proficiency, age, your characteristics of your spouse and the presence of children.
Contact the Minister of Immigration and apply for the Certificat de sélection du Québec (CSQ). If approved, you will be mailing a permanent residence application to the Centralized Intake Office (CIO) in Sydney, Nova Scotia, Canada. You will receive approval or denial of your application by an IRCC officer.
Admissible or Not?
Although Quebec selects its own immigrants, you may receive notice that you are inadmissible to Canada. If you are found inadmissible, it might be for the following reasons, which are reasons given by the government of Canada:
Security reasons, including violence or terrorism
Human right or international rights violations
DUI
Committing of a crime
Medical reasons, including excess demand on health or social services
Financial reasons
Misrepresentation
Having a family member that is inadmissible
Medical demand thresholds have changed since 2018, as noted by the IRCC.
Why Immigrate to Quebec?
Many newcomers to Quebec chose Montreal, the second largest city in Canada, as a place to call home. In this province of one million immigrants, Montreal is often the choice. This is because it is home to a diverse range of cultures.
Quebec's cities offer rentals and housing that is more affordable than some of the other cities in Canada. With a booming workforce and many opportunities for jobs, it is also a more attractive location than Vancouver or Toronto.
You'll find much to do here, with outdoor recreation that includes hiking trails, camping and abundant parks. There are also many lakes, a favorite for swimming and boating in the summer. Residents enjoy the beauty of nature, and when it gets cold, can go indoors to a wide assortment of cultural activities. Festivals abound in the province, and those who live here enjoy the International Jazz Festival, the Osheaga Music Festival and the Just For Laughs Comedy Festival.
Quebec is also an ideal location for businesses and opportunities. It has been a thriving centre for venture capital. Small and large businesses settle in Quebec, where there is financial support for start-ups as well as for innovation, research and development.
With thriving business, Quebec also offers cities such as Montreal, Longueuil and Sherbrooke, that offer low expenses related to food, housing, transportation and healthcare.
Quebec has been ranked as one of the most livable cities in North America. Its culture and history include the beauty of Notre-Dame Basilica, the Pointe-á-Calliére Museum and the Chateau Frontenac hotel. Moreover, the province has a friendly milieu and is known to be safe and secure.
Provincial Nominee Programs
With each province having their own immigration programs, we can help you learn more about the process of living in Quebec or another province. We can tell you more about what the needs are and evaluate your chances of entering a specific program as a Provincial Nominee Program (PNP). If you want to be a permanent resident of Quebec, Ontario, Saskatchewan or another province, contact us to learn more. We are a notary public and can also help you with the appropriate documents. Make Canada your new home. Welcome and Bienvenue!